Last friday a milestone was reached in the Biomedical Electronics Group: the first clinical experiments were conducted with the neurostimulator 'uStim' designed within the group! This neurostimulator allows the use of arbritrary waveforms for neural stimulation while still assuring safe stimulation by charge cancellation. After extensive electrical characterization of the device in the last couple of months the moment was finally there to test it in real life!
Two subjects were implanted with percutaneous leads. These leads were connected to the stimulator while the EEG activity of the subjects was closely monitored. The subjects were first stimulated using a commercially available stimulator (ANS – St. Jude Medical) and after that using the uStim. 
The first prelimenary results are promising. Both subjects showed clear responses in the EEG as a result of the stimulation pulses generated by our stimulator. The data will need further analysis in order to compare it to the commercially available stimulators, but at least it is possible to conclude that the stimulator is able to generate arbritrary stimulation pulses in a safe manner.
It was a great moment for the researchers to see their work in real action! We are looking forward to working on the next version of uStim!
Marijn
Preparing the electronics: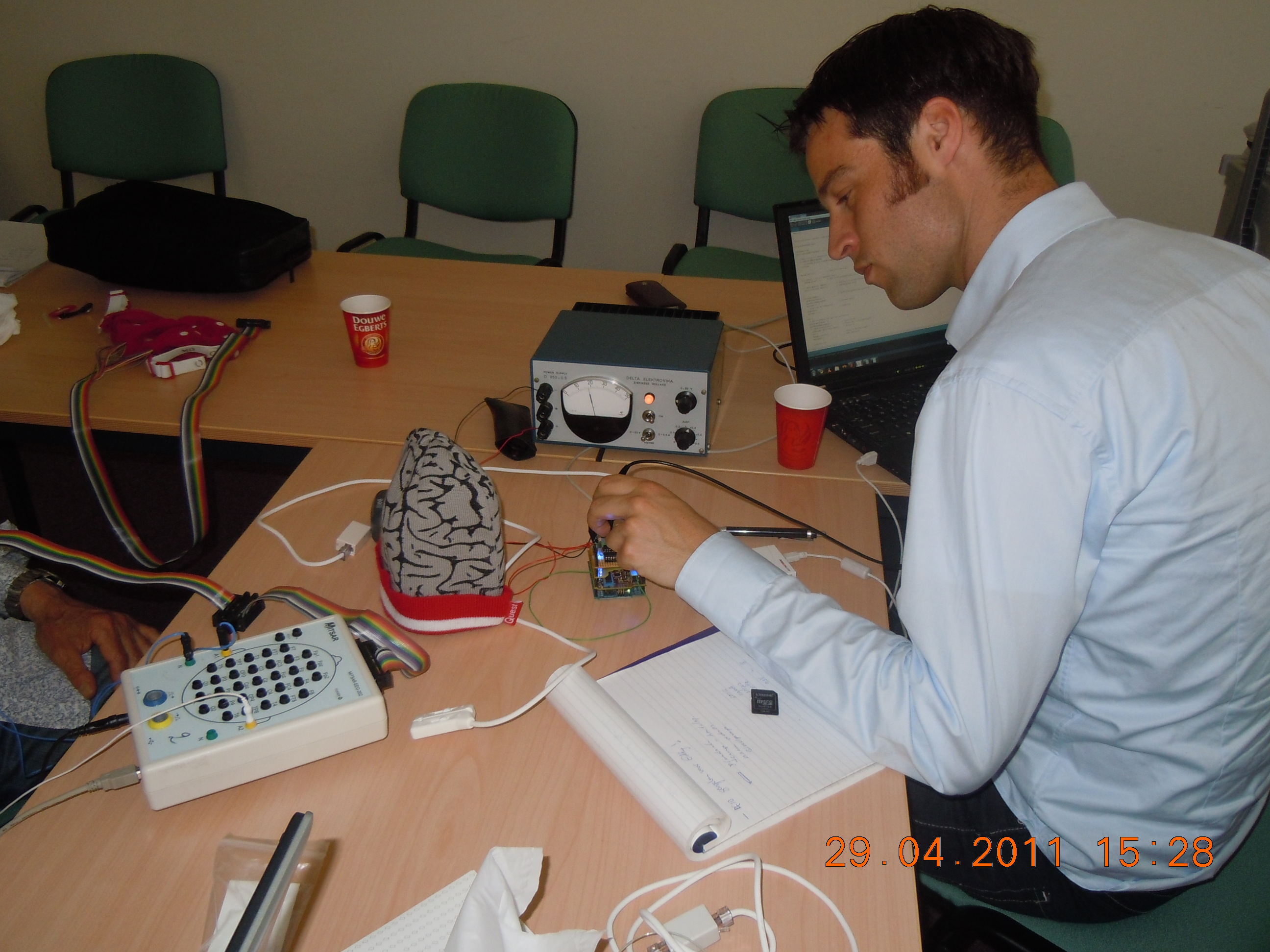 Connecting the leads!!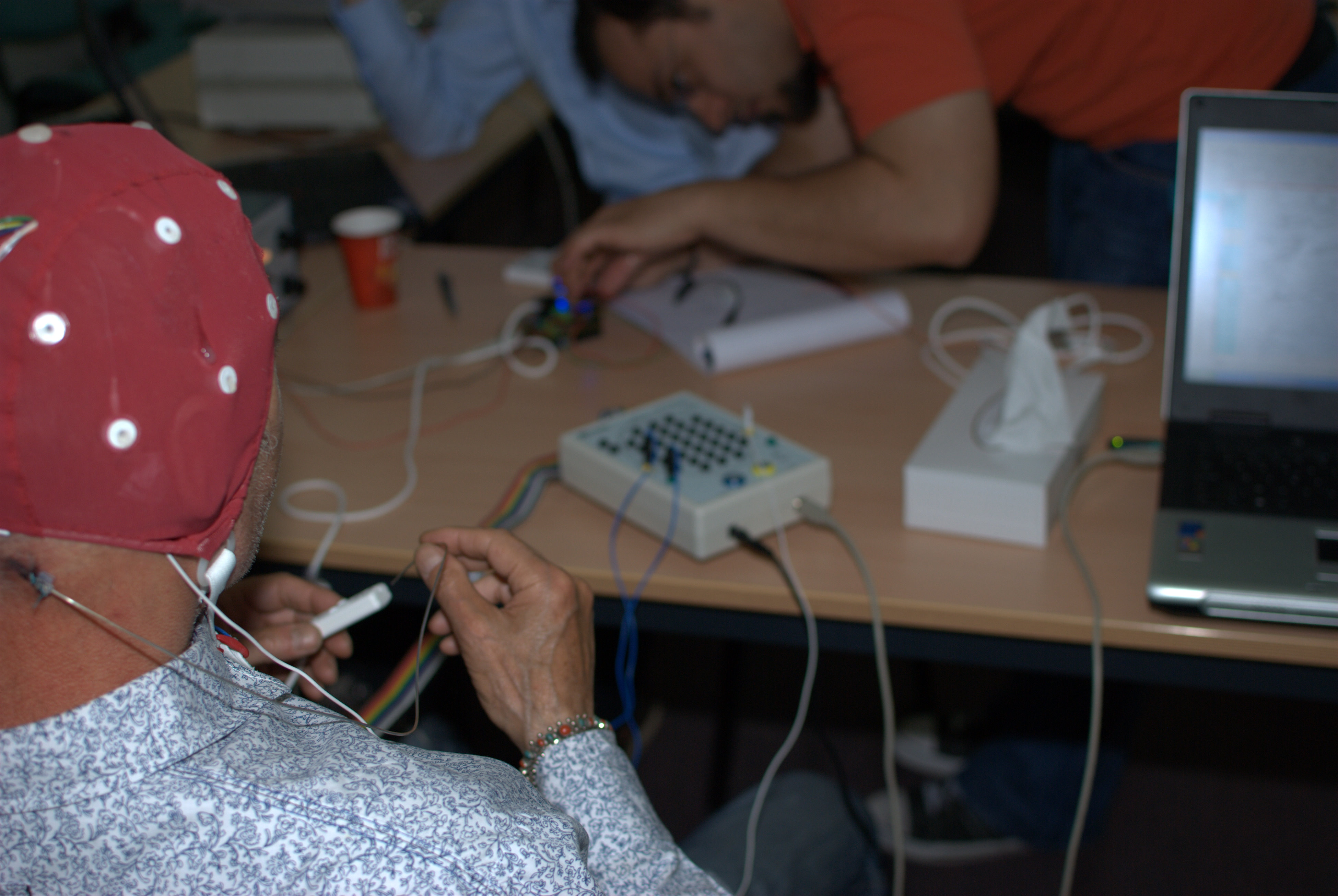 EEG monitoring showing the response to the stimulator: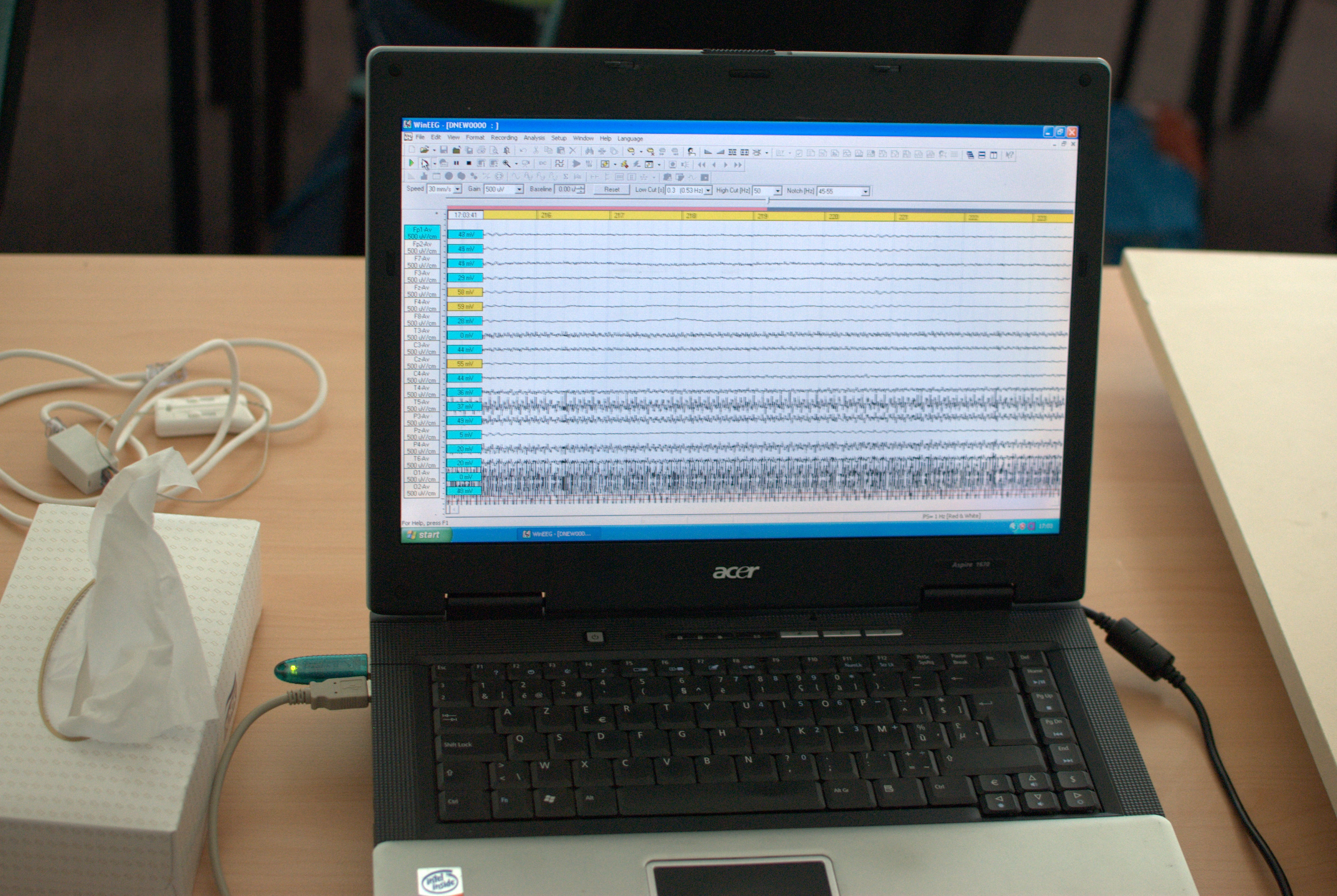 All activity is closely monitored.